We make Getting started with Marketo is easy
Marketo, the best Marketing Automation solution
Marketo is a cloud-based marketing software that aims to provide companies of all types and sizes with access to modern digital marketing. This platform enables the execution, management and analysis of online, social and offline marketing activities and interactions. The solution integrates advanced applications that include integrated campaign management, Email Marketing, Social Marketing, Marketing Management, Sales Insight and Revenue Analytics.
The clients of this solution come from different sectors, both in B2B and B2C environments, and use their applications in isolation or in combination with other applications or solutions, such as CRM.
In addition, around this solution there is a huge ecosystem of partners, which you can learn about by visiting LaunchPoint. Hundreds of companies develop applications that extend the platform's functionalities or facilitate its integration with other systems.
Why is it the best Marketing Automation solution on the market?
At Kapturall, having managed this solution for the last 8 years and with several dozen clients, we firmly believe that it is the best option. In this blog post we present the opinions of various analysts (Gartner, Forbes, TrustRadius) about this platform and they all tend to agree with us.
For more information, see the Marketo website.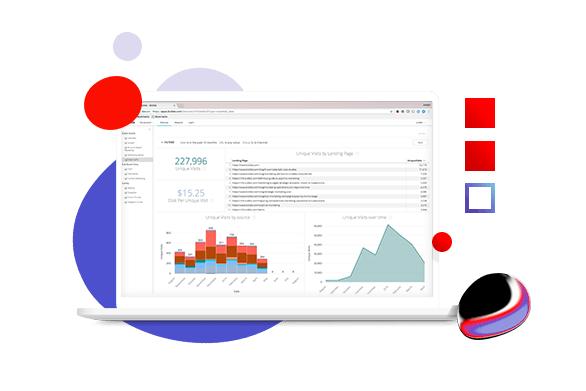 Want to quickly see how it works? Here's a 5 min summary video about Marketo.
A complete Marketing solution for both B2B and B2C sectors.
Adobe is a Leader in the 2020 Gartner Magic Quadrant for CRM Lead Management
As customer buying journeys become more and more complex, it's important for B2B marketers to choose a marketing automation solution that can keep up.